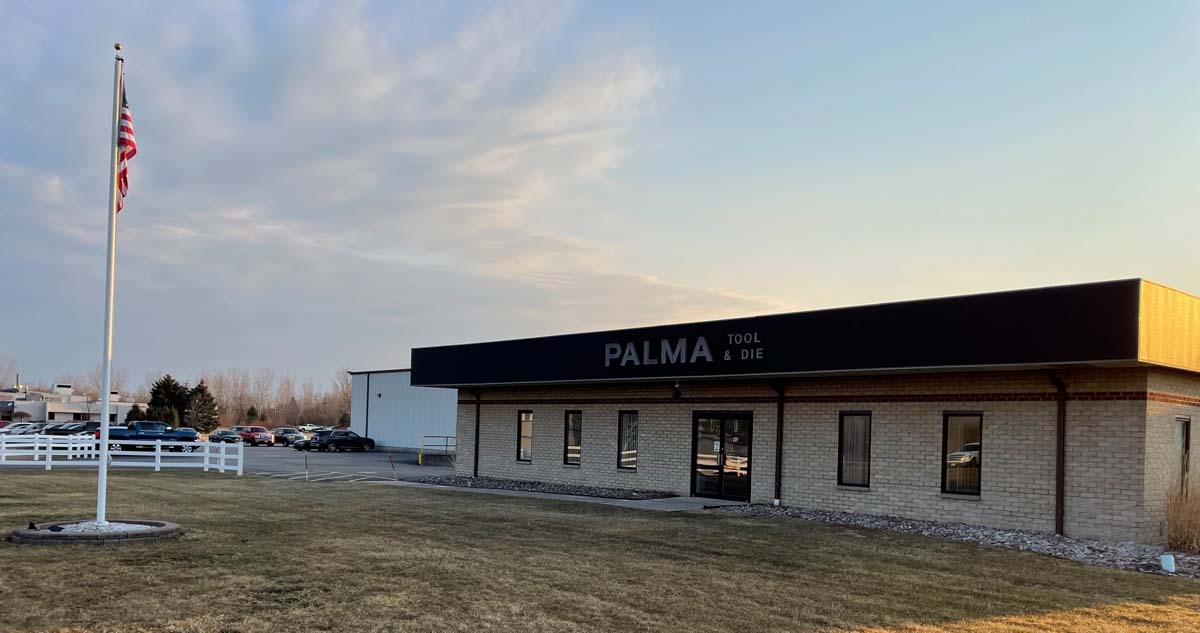 1962 – Tony Palma started Palma Tool on Goodrich Street in downtown Buffalo.

1963 – Bill Tate hired as Tony's 1

st

apprentice at the age of 18.

1964 – Palma Tool moved to Ashley Street where it would remain for the next 28

years.

1972 – Tom Owczarzak hired as an apprentice.

1985 – Tony Palma retires.

1986 – Bill Tate purchased Palma Tool from Tony Palma and became President

and CEO. Tom Owczarzak soon after was named Executive Vice President and

became Bill's business partner.

1992 – A new building was constructed at 40 Ward Road as the new home of

Palma Tool.

1994 – A 6,400 square foot warehouse addition was added to 40 Ward Road.

2000's – Palma Tool transitions from being a Tool & Die shop to a Precision

Machining manufacturer.

2020 – Bill Tate and Tom Owczarzak retire. Employees Stan Blaszak, Ed Schmidt,

and Will Tate purchase Palma Tool from Bill and Tom.